Explore Ice Bath Pro Max
Regular price

$150.00

Sale price

$114.00

The Ultimate Portable Ice Bath
Elevate your wellness journey with the Explore Ice Bath, the ultimate portable ice bath designed for anyone seeking the health-enhancing benefits of cold water therapy. 
Experience a natural, exhilarating sensation with its 440L capacity and triple-layer insulation for optimal temperature control. 
Equipped with an
all-weather lid
and
inflatable headrest
, and backed by a
30-day money-back guarantee
, embrace cold therapy with confidence and comfort.
Shipping & Delivery

United Kingdom: 3-5 days (FREE)
USA: 3-6 days (FREE)

If your order has not arrived within the stated timeframe, please get in touch with us at support@exploreice.com.
Specifications

Diameter: 92cm
Height: 78cm
Capacity: 440 litres
Weight when empty: 3.7kg
Weight when full: 440kg
Accommodates individuals up to 2m (6'7") tall
Composed of three thermal-insulated TPE layers
Exterior layer strengthened with rip-stop Nylon fabric
Internal lining made from UV-resistant, skin-friendly PVC
What's Included?

1 x Explore Ice Bath Pro Max.
1 x All Weather Cover.
8 x Durable Support Legs.
1 x Foot Pump.
1 x Drain Hose.
1 x Carry Bag.
2 x Transparent Repair Patches.
Benefits of Taking an Ice Bath

Enhances immune system functionality.
Promotes improved blood circulation.
Contributes to deeper, more restful sleep.
Elevates energy levels.
Aids in reducing inflammation.
Boosts metabolic activity.
Enhances mood and well-being.
Facilitates effective recovery.
The optimal duration for cold plunges?

Effective cold water therapy hinges on the right balance between duration and temperature. 

Typically, colder temperatures warrant less exposure time to reap the maximum benefits. For instance, a ten-minute cold plunge might be ideal at 15°C, but at 5°C, a brief two-minute immersion might suffice.

Our specially engineered bath, developed with the invaluable feedback from our lRugby friends at Warrington Wolves, is tailored to comfortably house anyone up to a height of 2.1m (6' 7").
Warnings

Before using an ice bath, it is imperative to consult your healthcare provider, particularly if you have any pre-existing health conditions.

The use of an ice bath is NOT recommended if you are under 18 years of age, pregnant, have a history of heart disease or high blood pressure, suffer from diabetes, have complications such as neuropathy or retinal damage, wear a pacemaker, have experienced frostbite in the past, have any open wounds, have undergone recent surgery, have epilepsy, or have any other health concerns or risks.

Immersing in an ice bath can significantly lower your core body temperature. Cold water immersion causes blood vessels to constrict, slowing blood flow throughout the body. If combined with health complications, this could increase blood pressure and cardiac arrest or stroke risk.

Potential Side Effects

An ice bath's most immediate and noticeable side effect is intense cold. However, prolonged immersion could lead to other side effects such as hypothermia, frostbite, tachycardia (rapid heartbeat), arrhythmias (irregular heartbeat), and allergic or anaphylactic shock.

Our Advice

Despite these warnings and potential side effects, ice baths can offer numerous health benefits when used properly! We advise beginners to start with only a few minutes in the ice bath, gradually increasing the duration over time as tolerated. It is crucial not to push your body beyond its limits.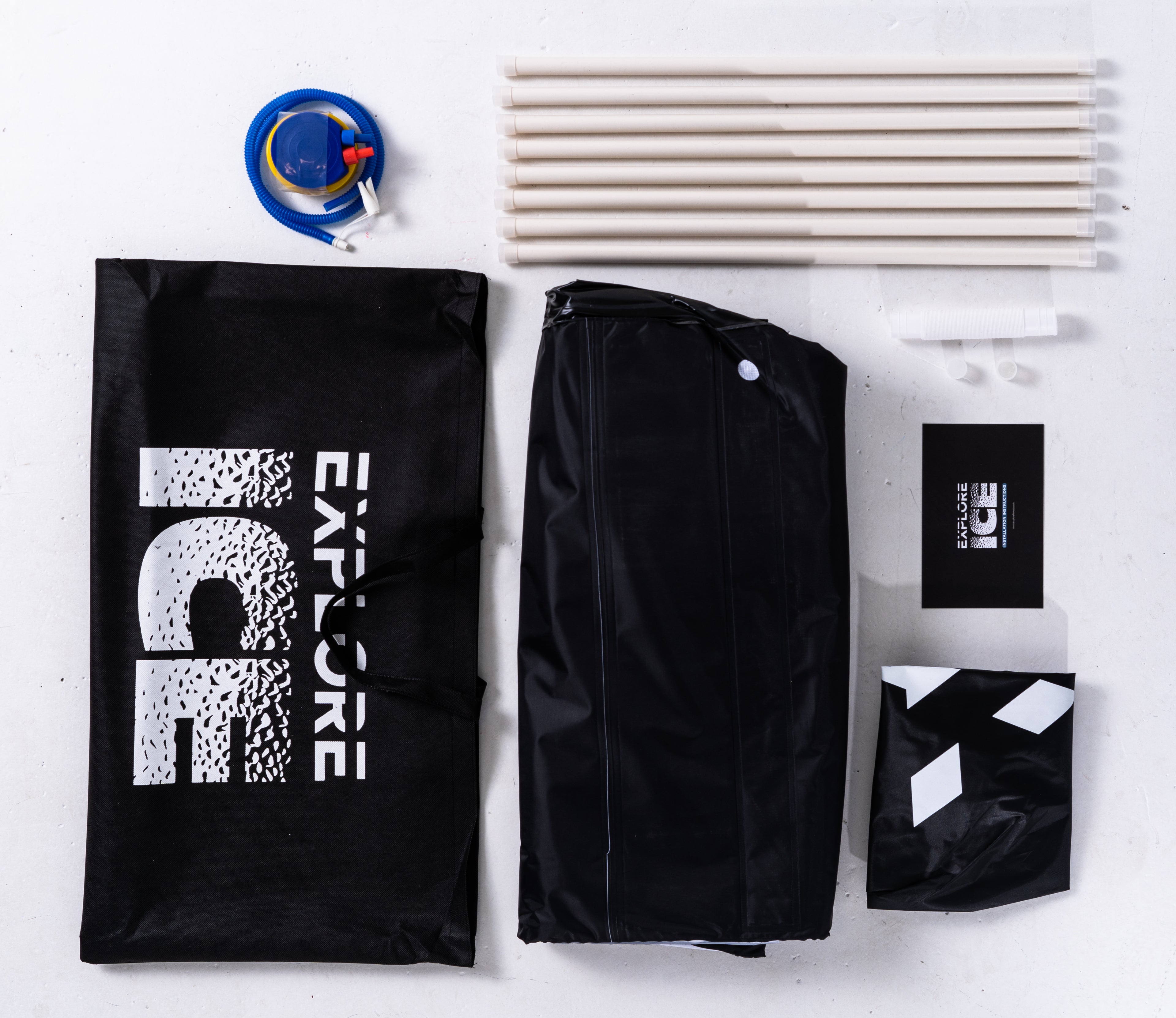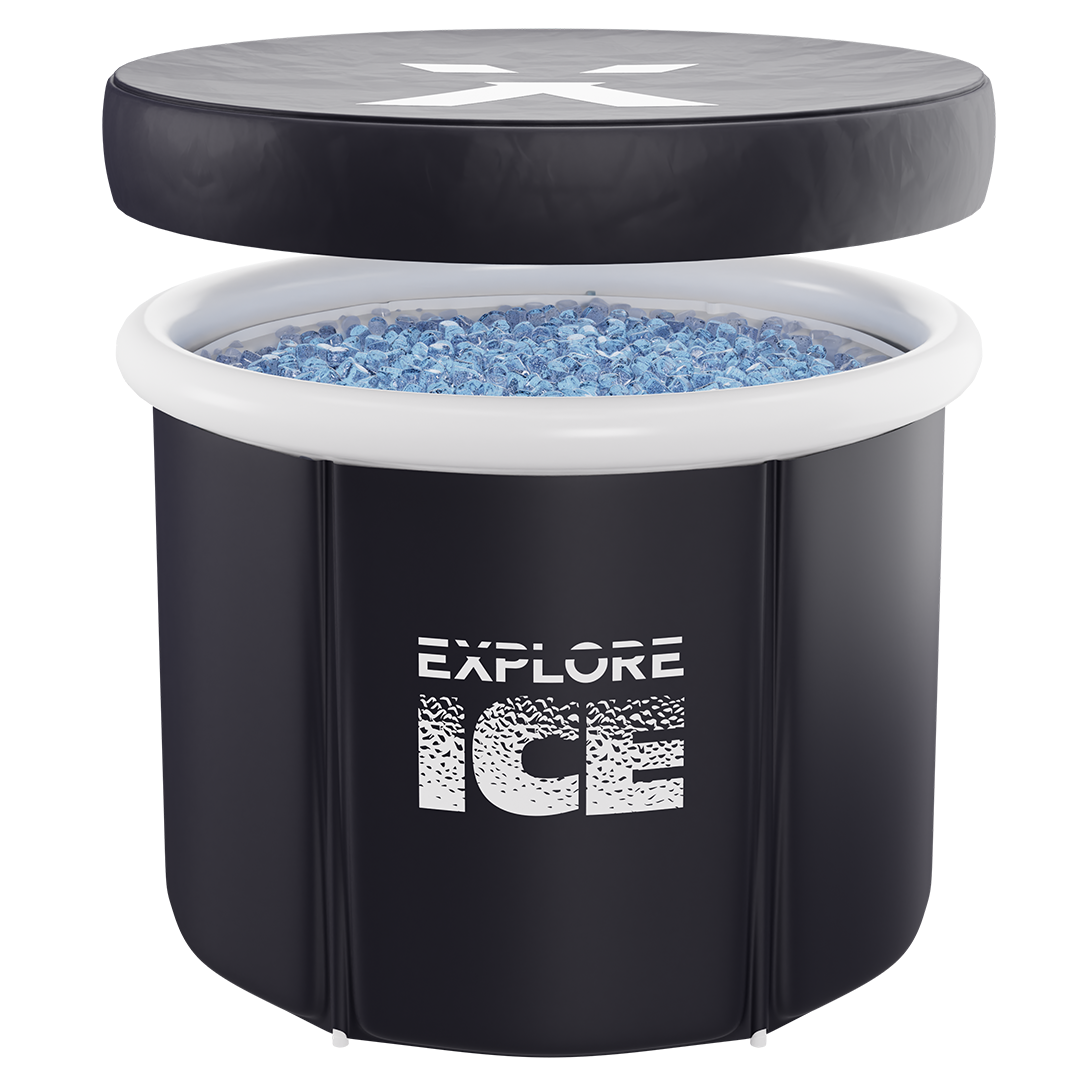 Enhancing Performance Across Major Leagues Worldwide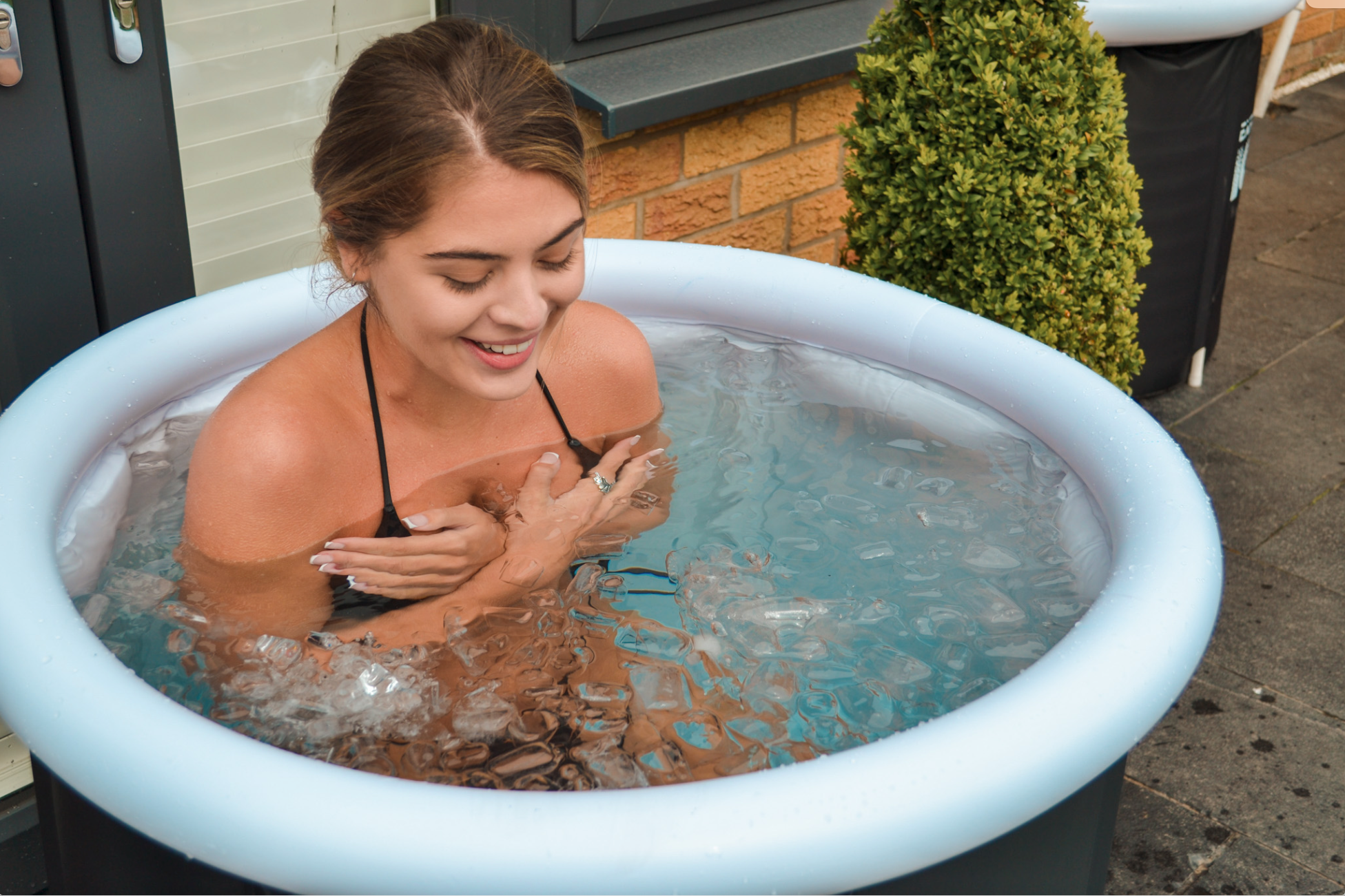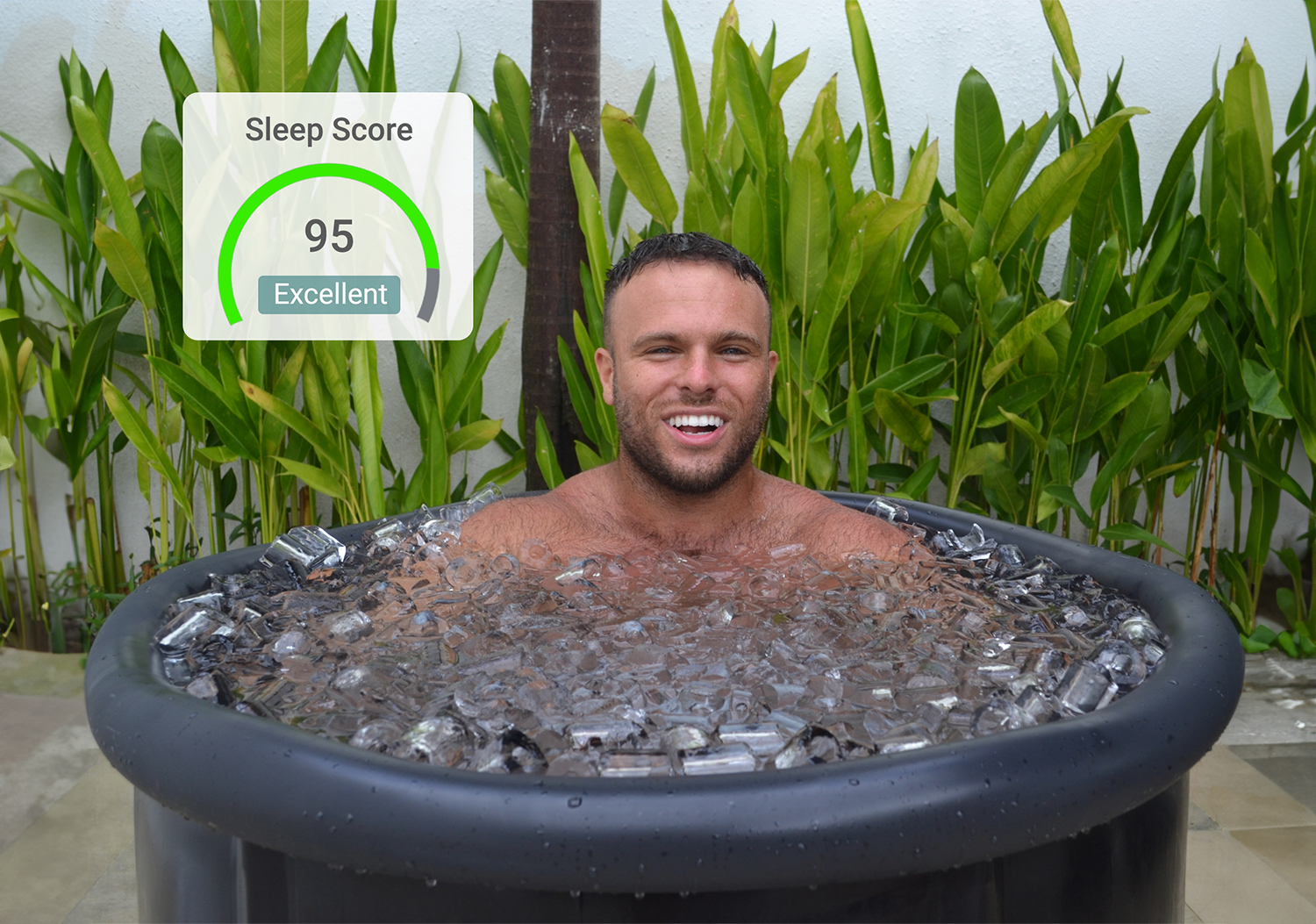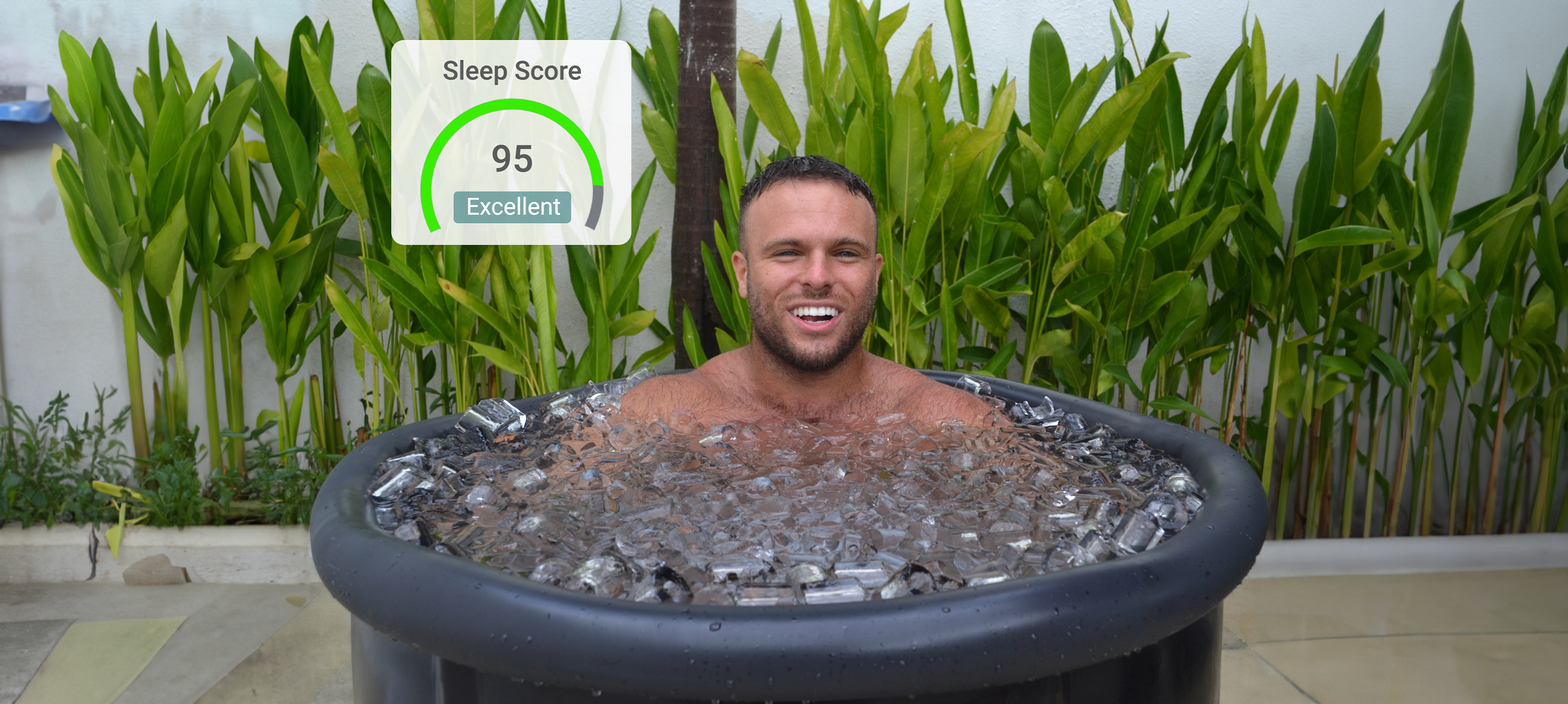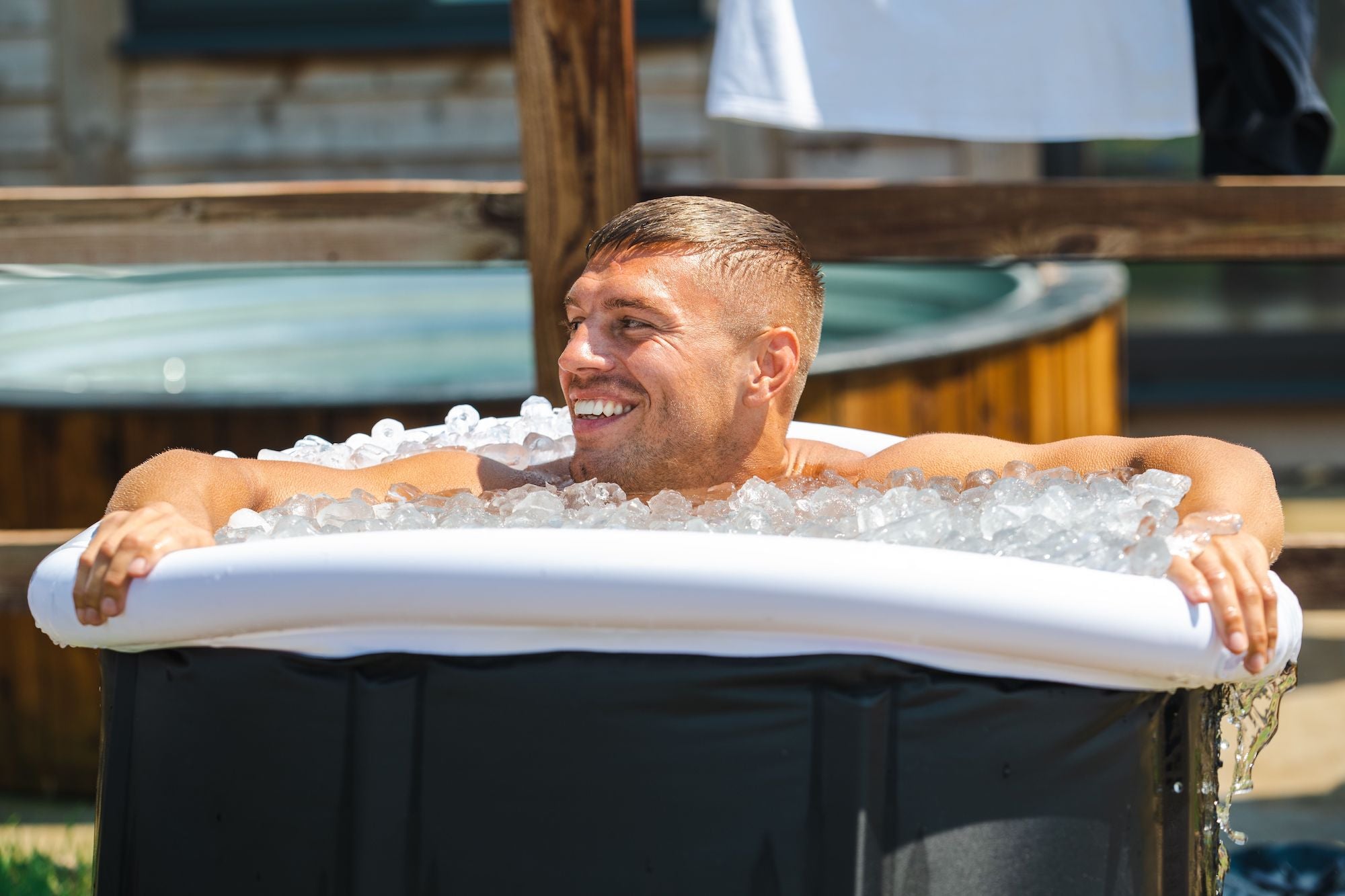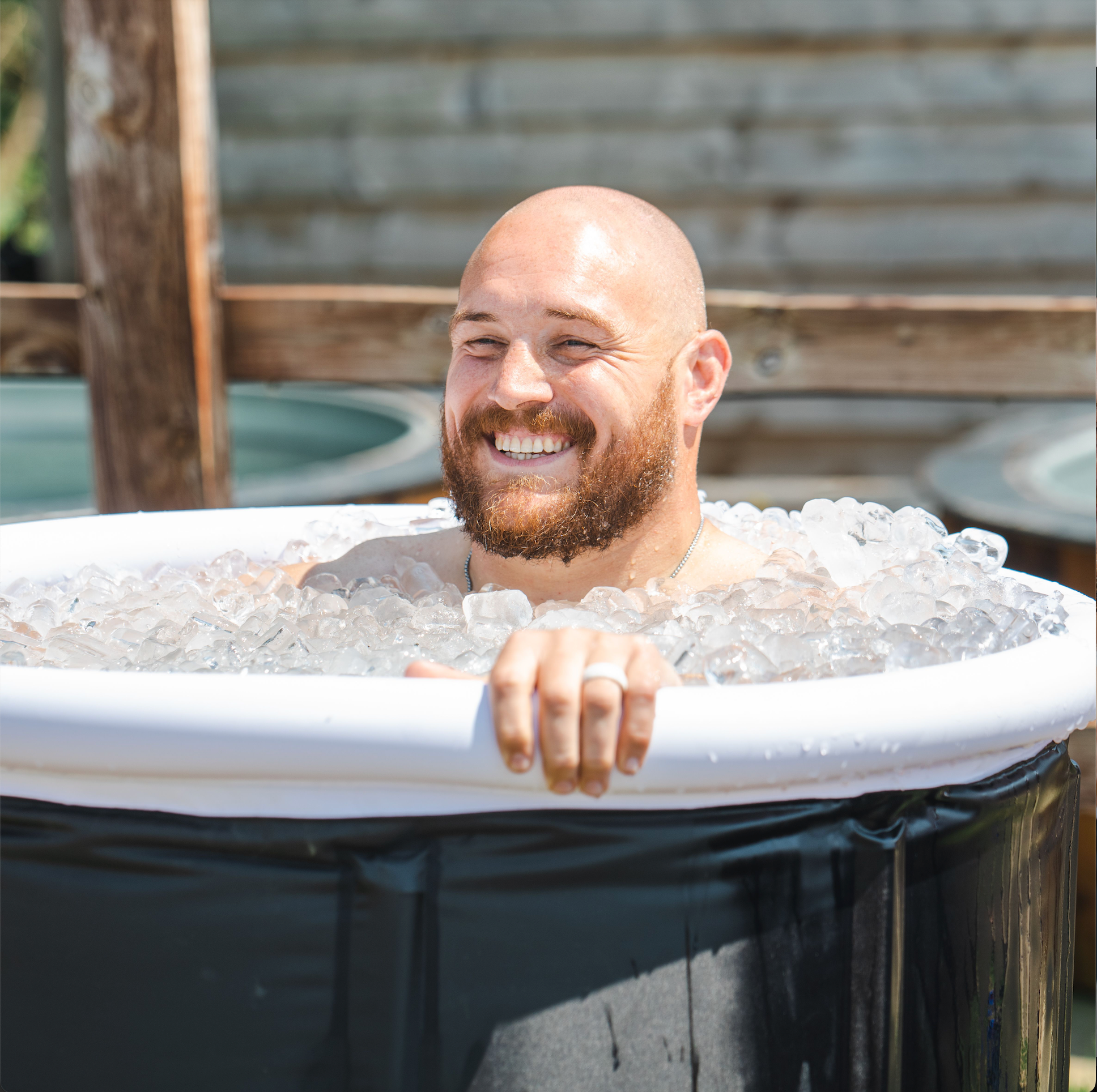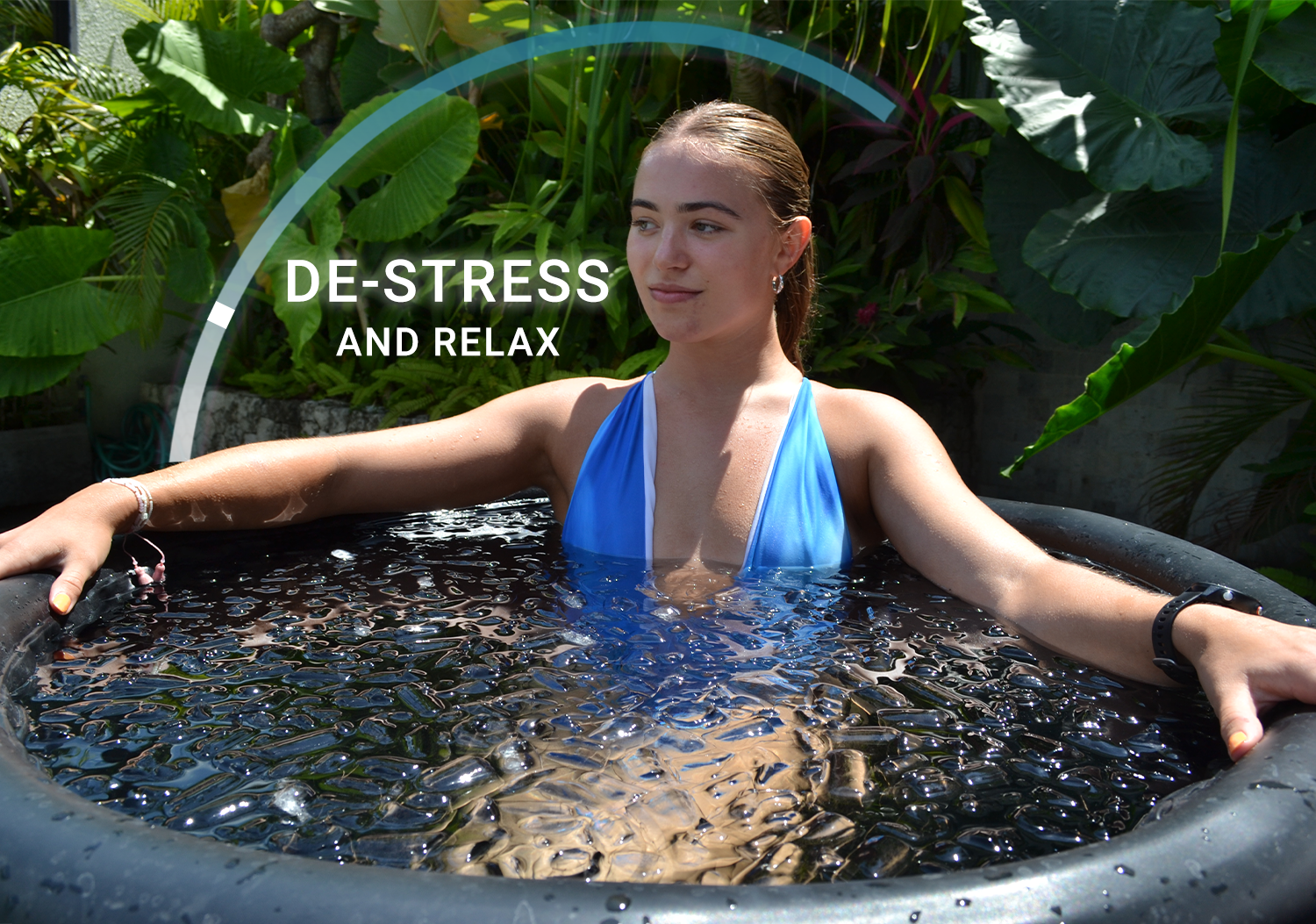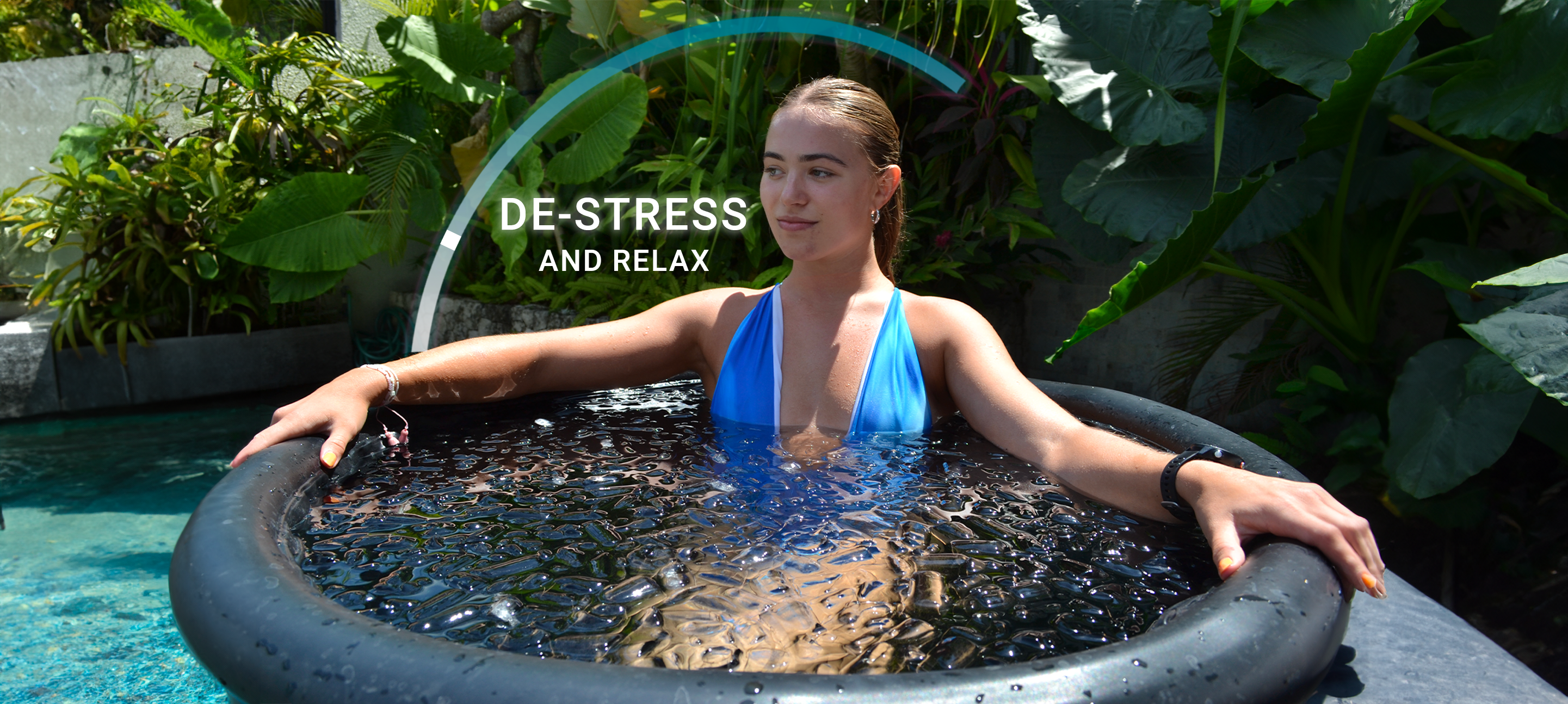 Optimized Sleep Quality
Quality sleep is fundamental to maintaining health, well-being, and efficient recovery. Using a home ice bathtub can enhance sleep quality and regulate sleep-wake cycles while minimising sleep disturbances, paving the way for a restful and revitalising sleep experience.
Athletic Performance
Immersing in cold plunge tubs serves as a crucial resource for athletes. Ice baths or cold tubs enable them to intensify their training and enhance performance by mitigating inflammation and facilitating muscle healing. They are particularly useful as an ice bathtub for athletes, helping fast-track recovery.
Energy & Focus
Plunge tubs filled with ice or cold water trigger the release of potent neurotransmitters, which can markedly elevate energy levels and enhance concentration for hours following immersion. Whether it's an ice bathtub or an ice plunge tub, the benefits are achieved by boosting circulation and improving oxygen supply to the brain.
Improve Mental Wellbeing
Cold water immersion, or a cold bathtub, offers mood-enhancing effects and significantly bolsters mental fortitude. The cold plunge amplifies the production of dopamine and other vital neurotransmitters in the brain, fortifying mental resilience and promoting a strengthened mind-body connection.
Metabolic Activity
Research indicates that using a cold water immersion tub or an ice tub can be a natural and efficient tool for weight loss. Whether you're using a cold plunge or cold tub, it achieves this by accelerating metabolic rates, increasing caloric expenditure, and facilitating the transformation of white fat into metabolically active brown fat.
Support for Immune Function
Research indicates that using a cold water plunge tub or taking an ice plunge can boost the immune system. It stimulates the production of white blood cells, strengthens the body's innate resistance against diseases, and fosters overall health and well-being, solidifying its importance as a cold tub for athletes.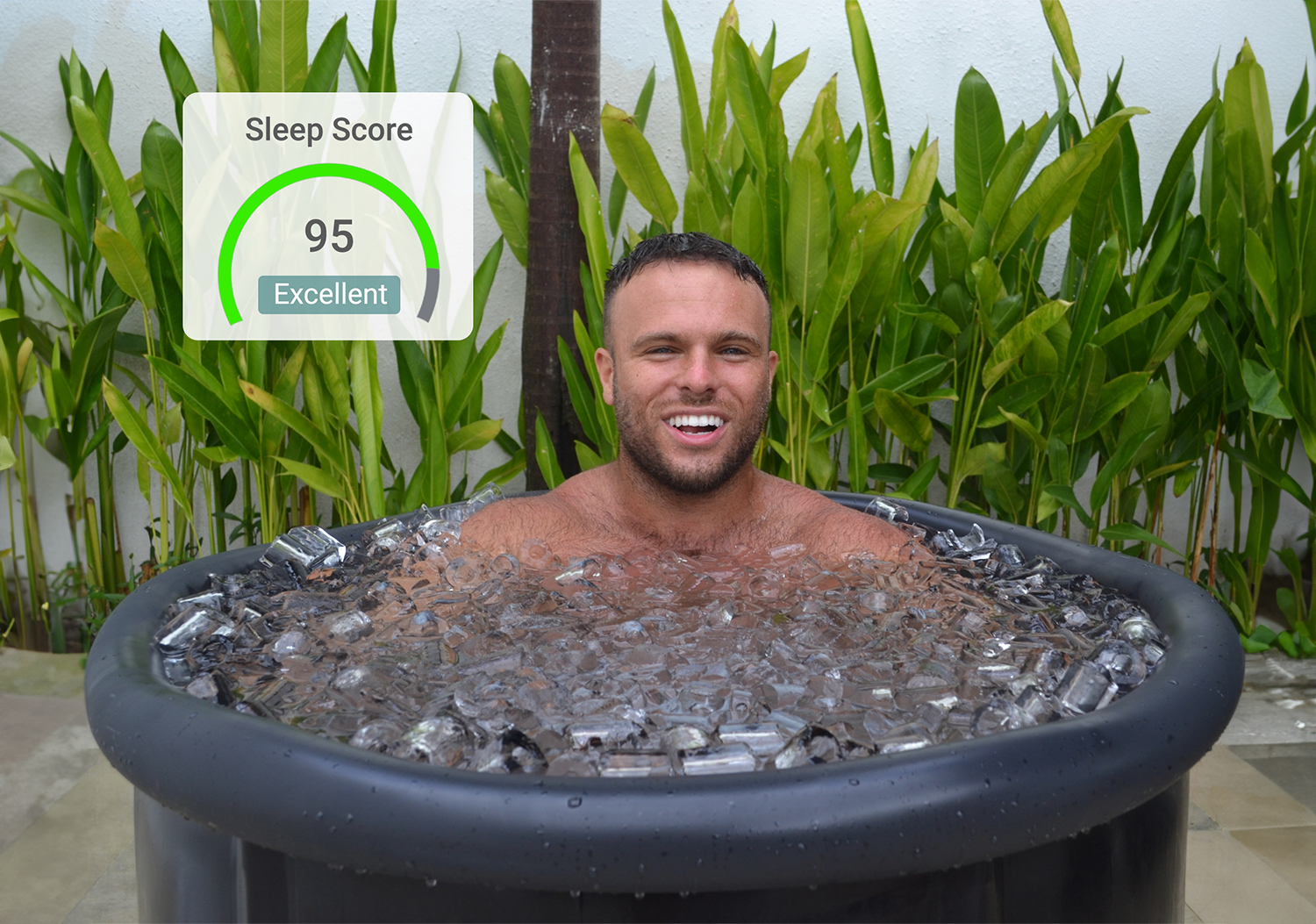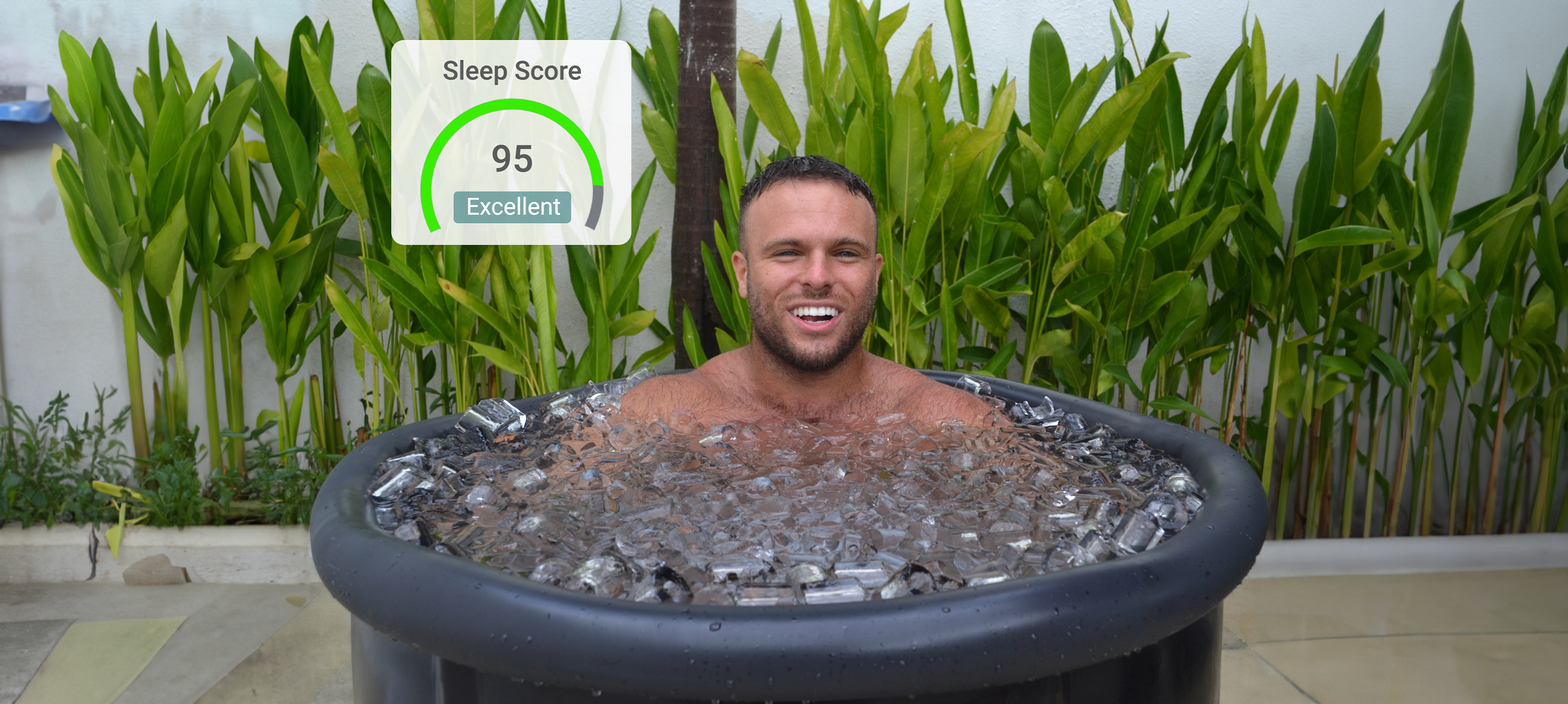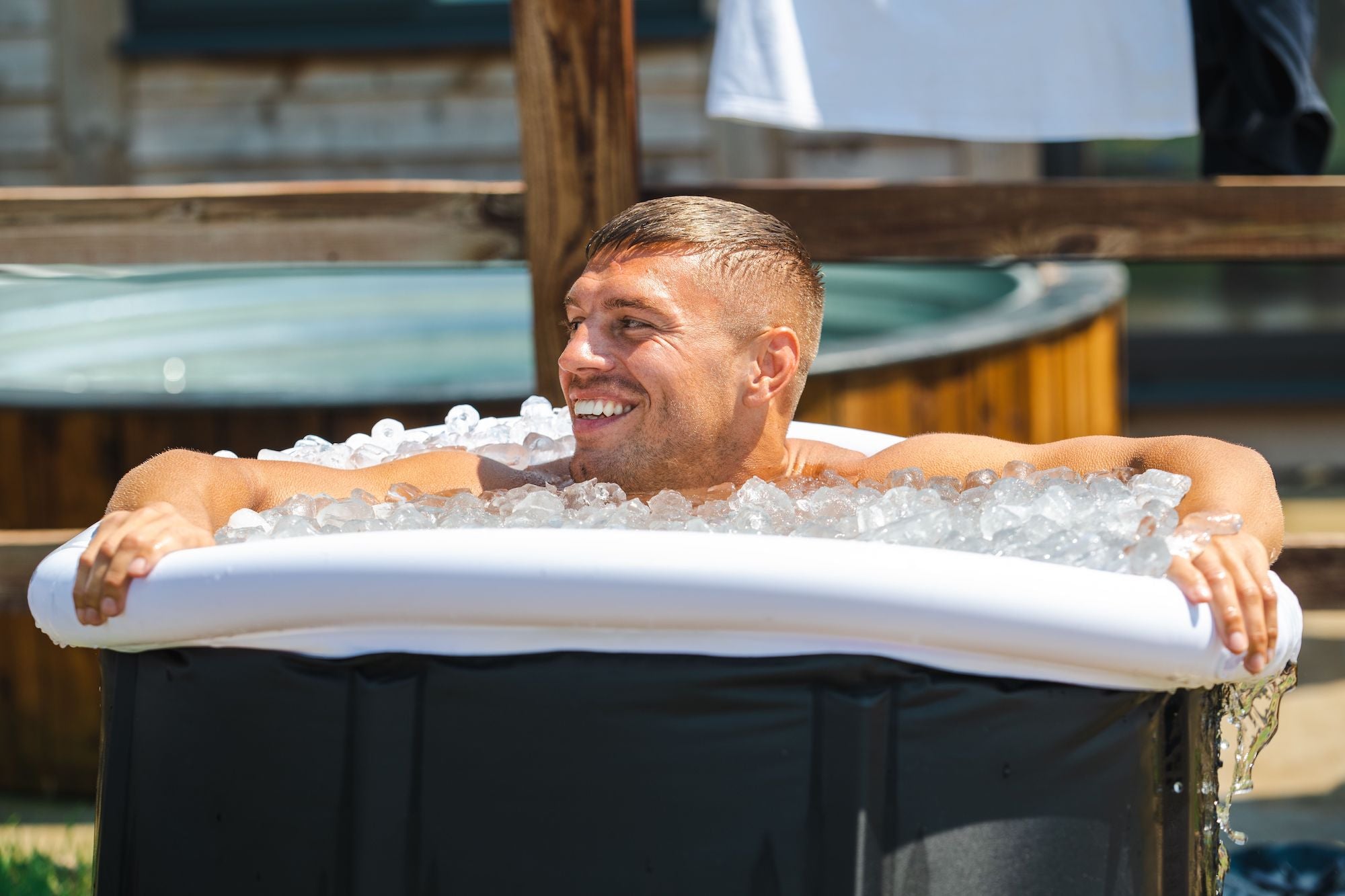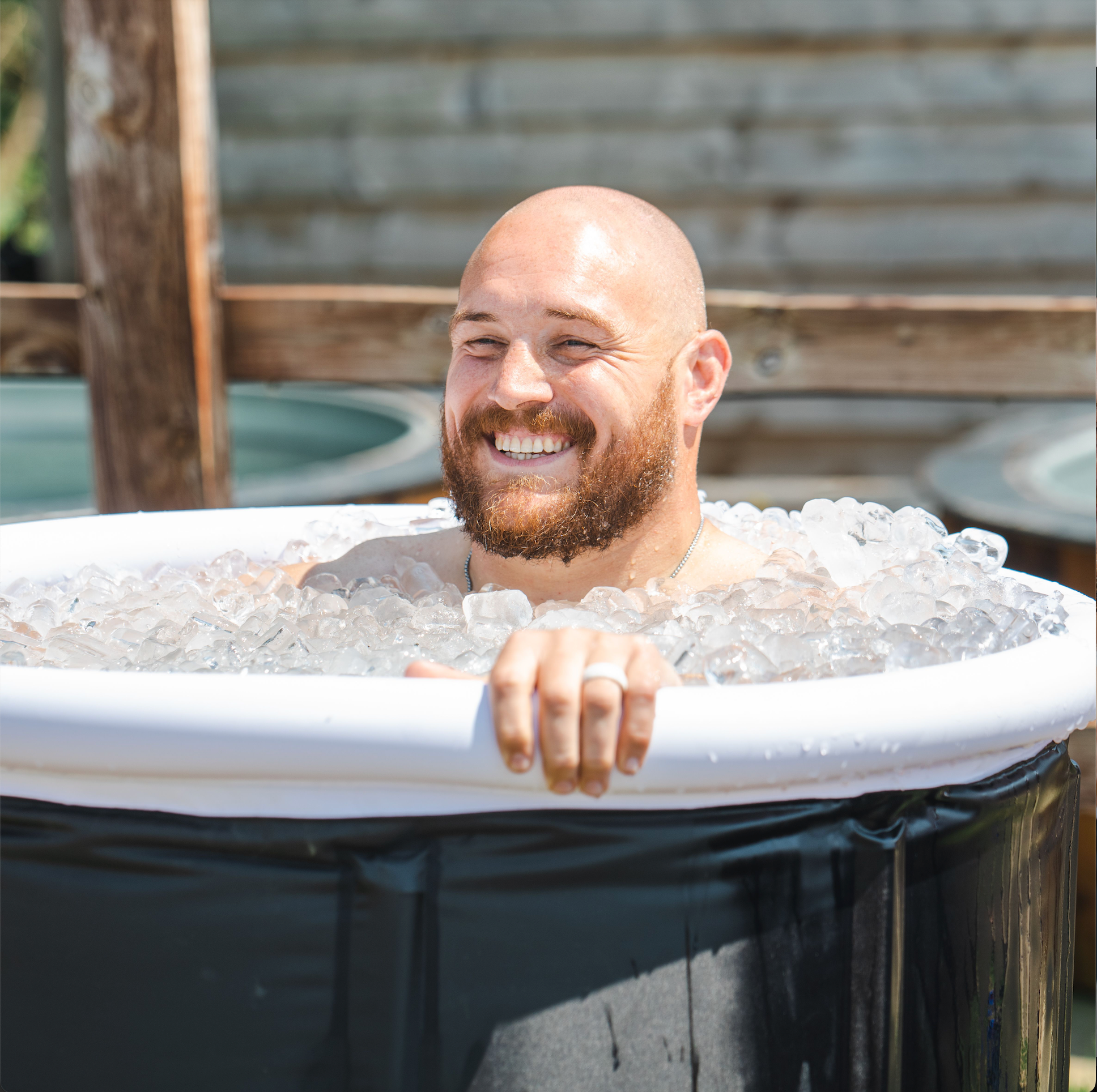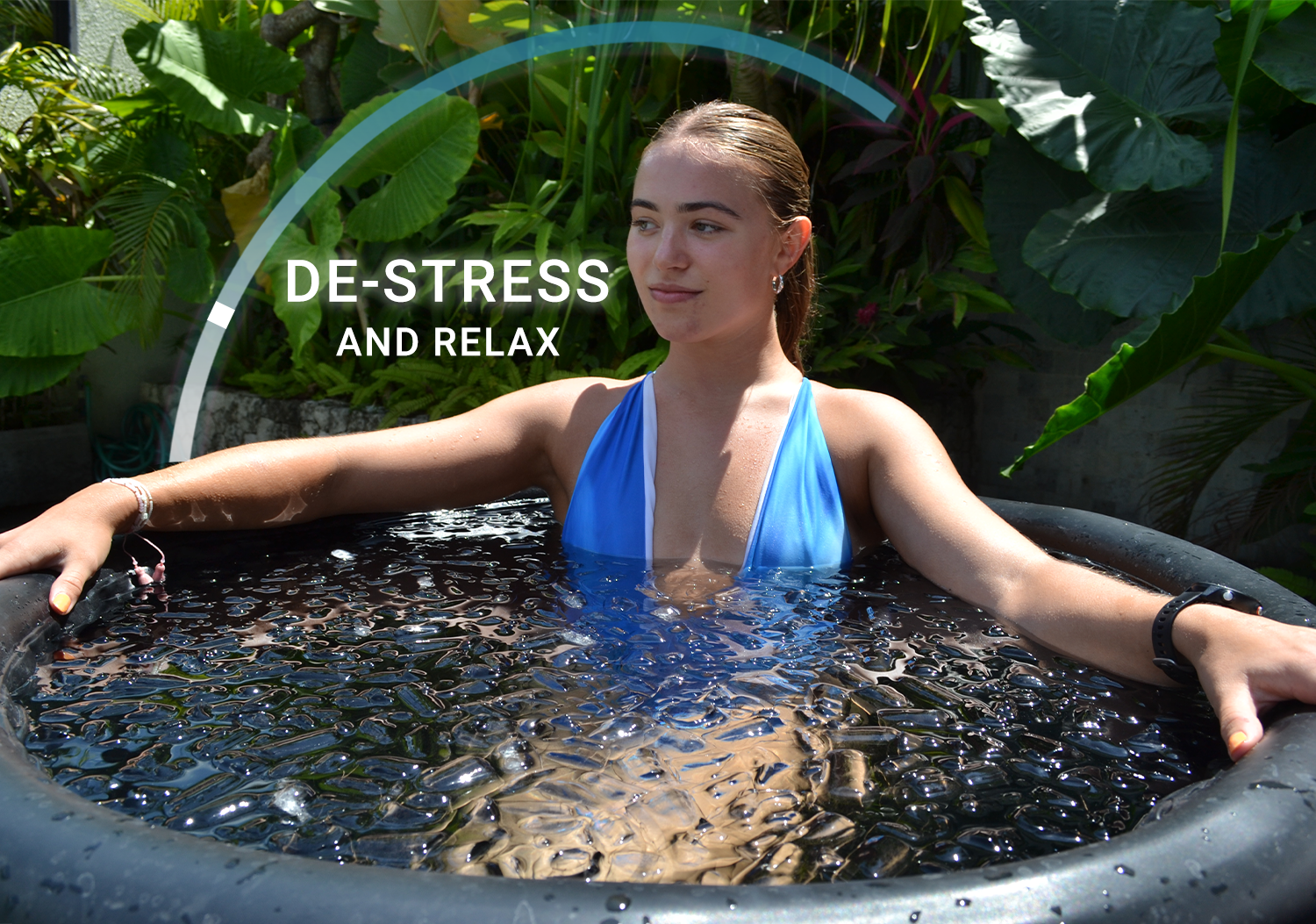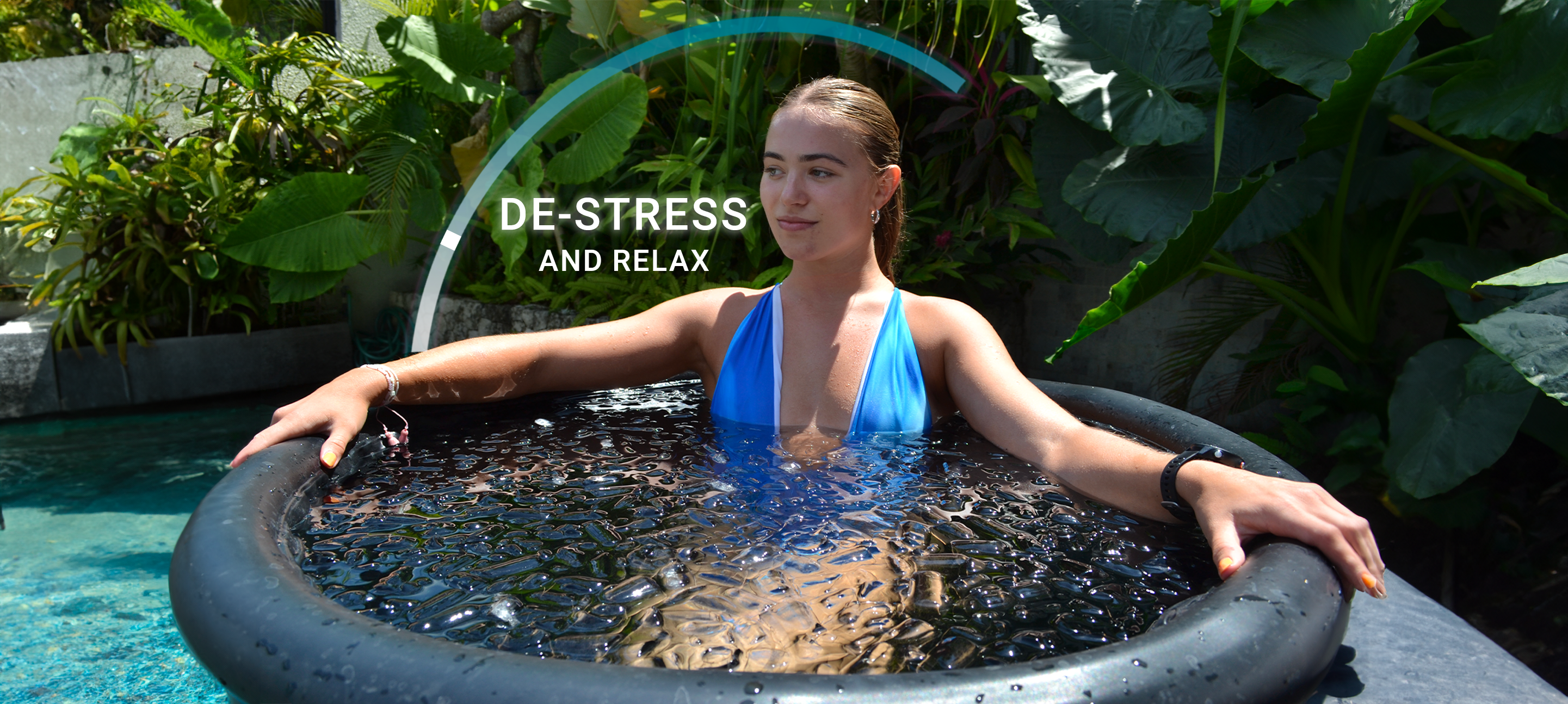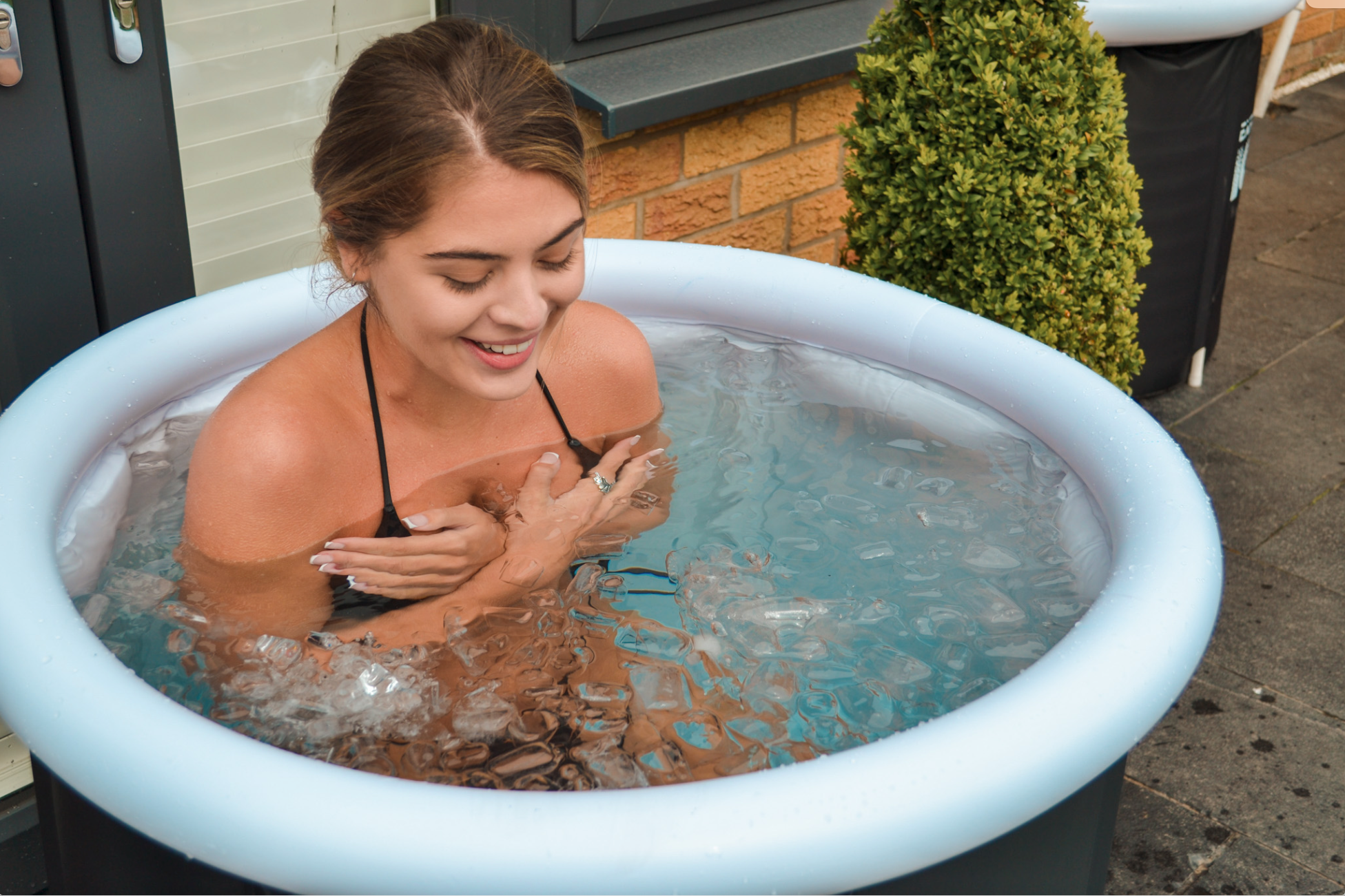 Trusted By High Performers World Wide
Ice Bath Features
EMBRACE THE SPACE

Explore our 440-litre capacity ice bath tub that offers plenty of room for ultimate comfort during an indulgent recovery experience.

KEEP IT COOL

Relax comfortably and maintain control with our cutting-edge, triple-layer insulated fabric. Our cold tub preserves temperatures between -10°C to 50°C and ensures consistent cooling during your daily ice plunge rituals.

KEEP IT CLEAN

Maintain the purity of your ice plunge tub with our robust all-weather lid. The elasticated cover offers a snug seal, safeguarding your ice bath from debris and keeping the water clean for extended periods.

DRIFT OFF TO DREAMLAND

Indulge in a comfortable cold plunge with Explore Ice' Inflatable Headrest, a cushioned spot to rest your head promoting relaxation during your ice bath sessions.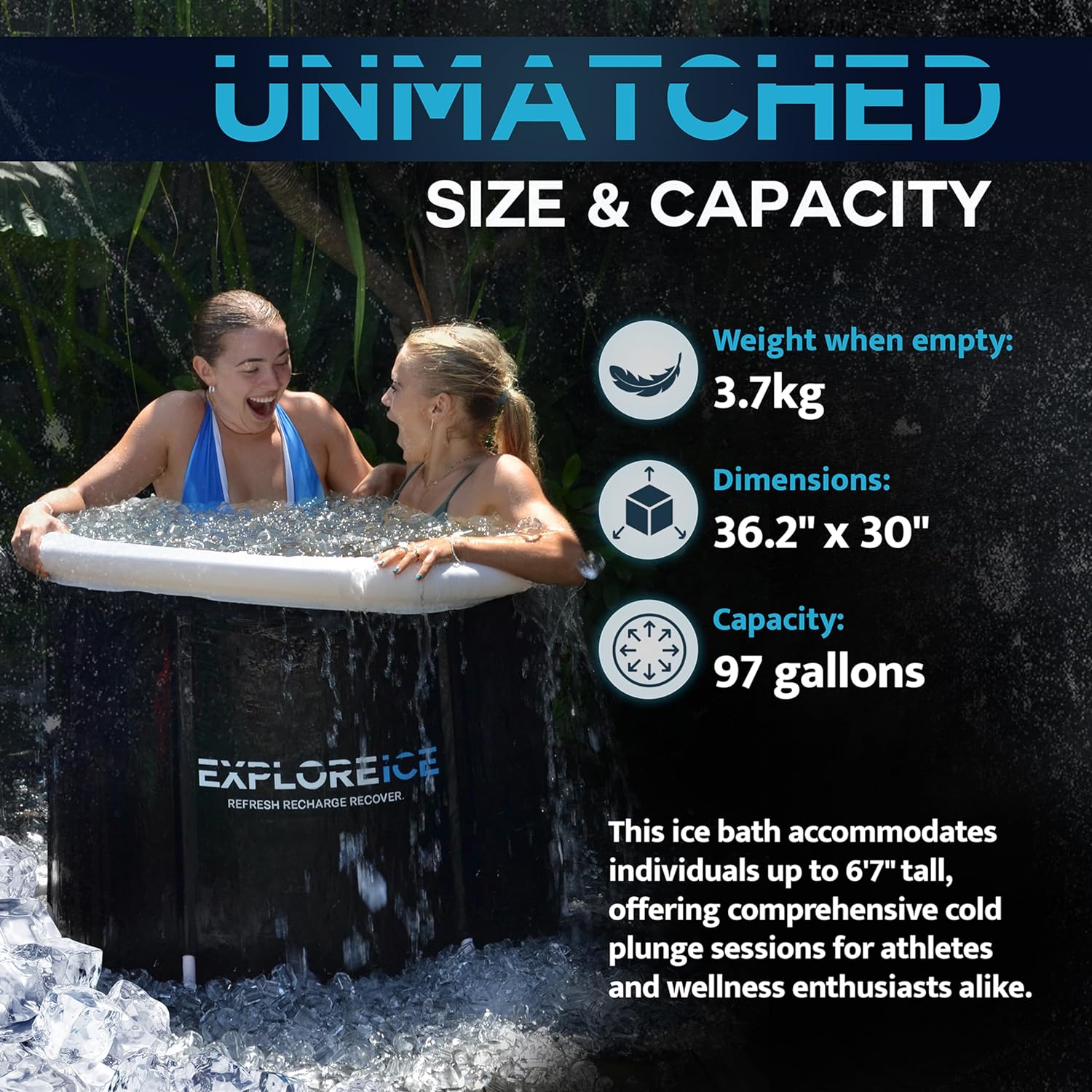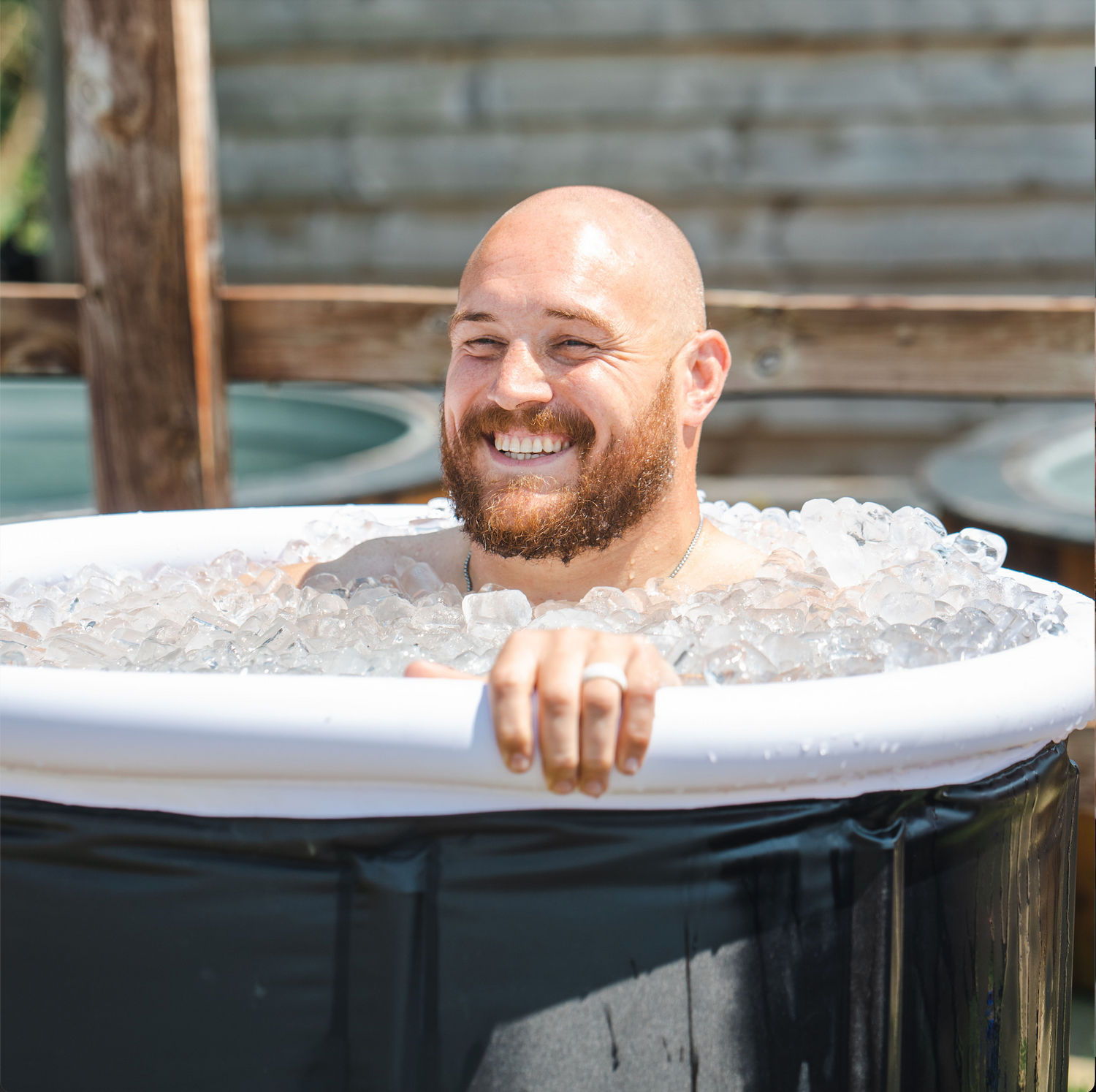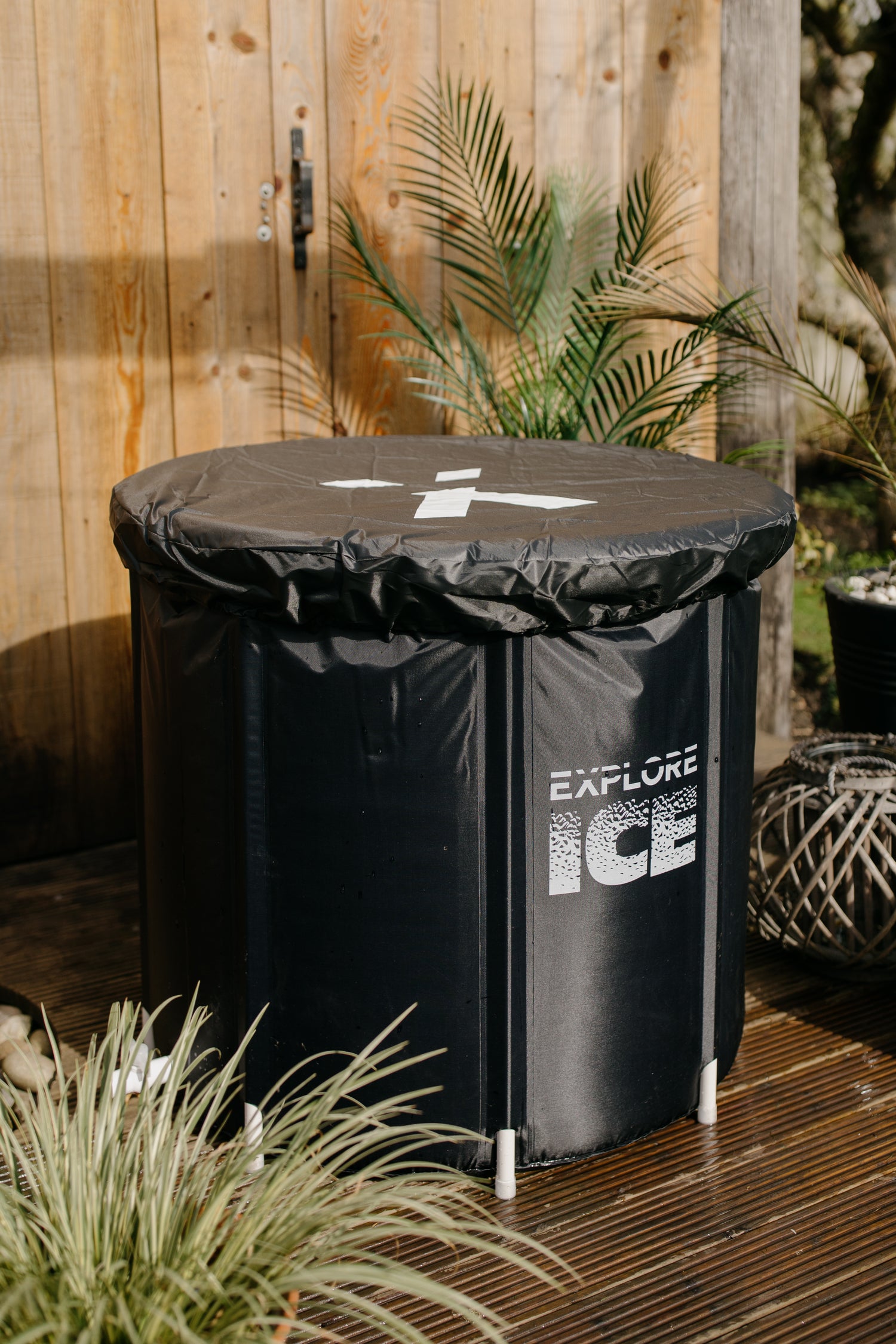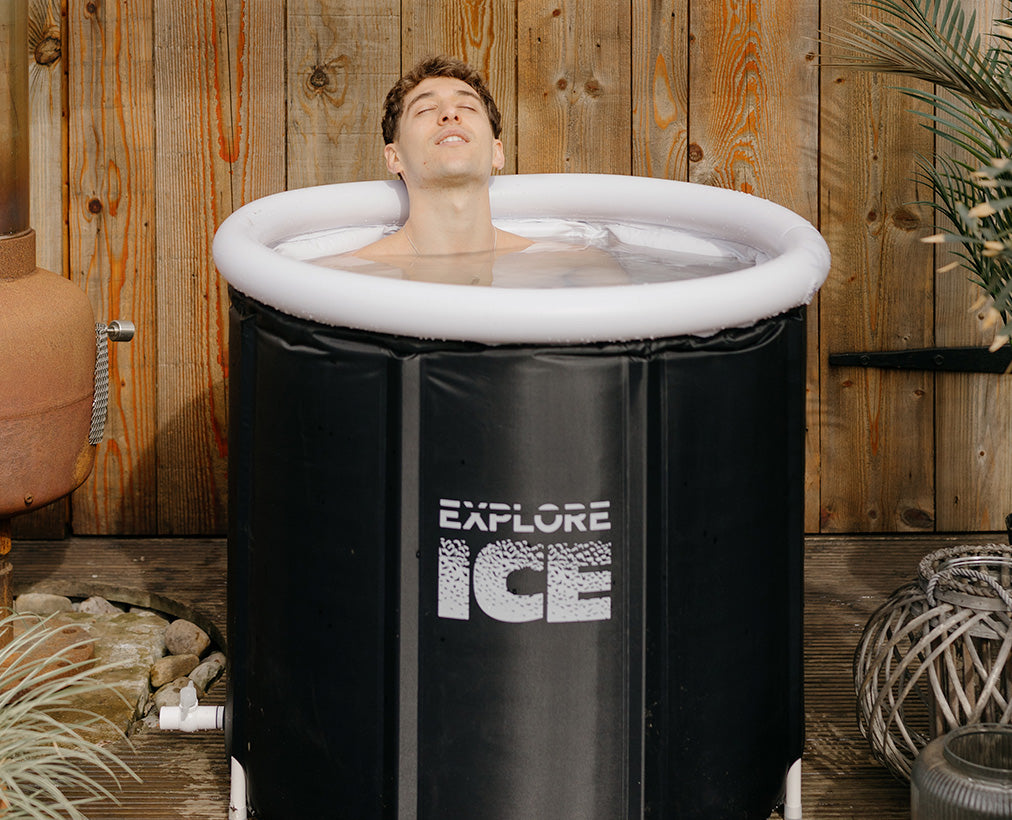 Discover the Impact: Reviews from Our Ice Bath Enthusiasts...
FAQs
Is a lid included with the Ice Bath?

Yes, the Ice Bath includes a Thermo lid. It will be neatly folded and placed in a black protective pouch inside the package.
What keeps the water cold?

The Ice Bath is designed with thermally insulated TPE layers and a Thermo Lid to prolong the duration at a specific temperature. To maximise the passive overnight cooling effect, place the Ice Bath outdoors in a shaded area and add ice or ice blocks as needed.
What should I do to keep it clean?

To maintain clean water, always cover the Ice Bath with the lid when not in use to avoid debris from entering. We advise changing the water weekly without any additives. When emptying the Ice Bath, clean the interior surfaces with warm soapy water to prolong the freshness of the next fill.
Can I use Bromine in the water?

Certainly, you may use Bromine tablets or powder to prolong the water's usability up to one month. Bromine is gentler on the skin and more enduring than Chlorine in cold water, requiring minimal amounts to be effective.
What is the ideal temperature for an ice bath?

The ideal temperature for an ice bath is between 40-59°F (5-15°C). This range allows optimal recovery benefits without causing discomfort or risk of cold-related injuries.
How big is the ice bath and can it be transported?

The Ice Bath can be compactly packed into a small, briefcase-shaped box with an included carrying handle. It measures 78 x 92 cm and weighs a total of 3.5 kg.
How simple is it to fill the Ice Bath?

Filling the Ice Bath is easy. Just use a hose, bucket, or any container to pour water. Fill it to about 70% capacity, and you'll be set for your initial plunge! Add ice or ice packs afterwards to lower the temperature further.
Can I use a portable ice bath indoors?

Yes, portable ice baths can be used indoors or outdoors, provided there is adequate space and a suitable surface to set it up on. Place a waterproof mat or tarp beneath the ice bath to prevent water damage to floors.
How long should I stay in an ice bath?

For optimal results, staying in an ice bath from 5 to 15 minutes is recommended. However, first-time users should start with shorter durations, and gradually increase their time to avoid cold-induced injuries.
What is the delivery time for my order?

Shipping rates and times are calculated and shown on checkout.